2014 was a very exciting episode in my musical journey, easily my busiest to date with a total of 162 gigs, tours in 5 countries and 8 US states, and several recording sessions, all while maintaining 20 to 25 students a week.  Seeing as this was such a whirlwind year, I thought it would be a good idea to document everything more intently than just relying on photos and Facebook posts, so here's a little recap complete with links to explore the content further:
RECORDINGS (click band names and album titles for more info)
The Paperboys album At Peace With One's Ghosts was released in November 2014. I recorded all drum set parts on the album and some percussion.  An exciting landmark for The Paperboys, this is the band's 7th studio album (10th album including live albums and compilations) and the first since 2009.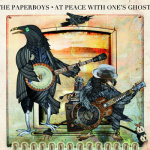 The forthcoming Polyrhythmics album – slated for release Spring 2015 – will feature some of my percussion parts recorded in Seattle in September 2014 and two tracks recorded on the fall 2013 tour down the west coast.  These two tunes, recorded in Hollywood comprise a 7-inch 45rpm vinyl record titled The Killion Sessions, available February 9th, 2015 on KEPT Records.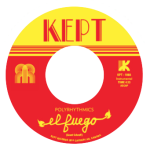 Maracujá released its first recording in November 2014, a four-track demo of some of our favorite Brazilian and Latin cover songs.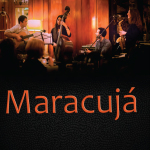 On December 12th , 2014, Maracujá performed at Empty Sea Studios in the Phinney Ridge neighborhood of Seattle.  This tiny, unassuming music venue boasts impressive full-production video and audio recording capabilities.  From the concert recorded and streamed live in HD, we plan to release a full-length live album and some video clips of individual songs.  The concert was streamed live via The Roots Channel.  Here's some video from the concert:
"Chove Chuva"
"Lagrimas Negras"

In a bit of a departure from some of my more typical work, I recorded some drums and percussion with Jonathan Baab for his electronica project called Catskills.  The album Time Away is now available for download.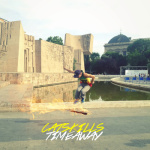 And one of the most fun recording projects I've ever been part of was recording drums and percussion on Eli Rosenblatt's latest kids' music CD.  Song titles include "Buzz Bees" and "Baby Kangaroo," if that gives you any indication of how fun this music is… and not just for kids.  A great lyric from another danceable and educational song: "If the sun… gets… in your eyes, PHO-TO-SYNTHESIZE."  I can't wait for this CD to come out in 2015!  Pick one up for you kid… or your inner kid.
TOURS
February 2014 saw a crrrrrrazy week in Mexico with Canadian band, Locarno.  We toured through Mexico City, Toluca, Querétaro, as well as Tlacotalpan and Xalapa in the state of Veracruz, playing clubs, cafes, and festivals.
In April and May I toured with local instrumental afro-funk band,
Polyrhythmics
 across much of the US via the West Coast, Southwest, and ultimately to New Orleans for four gigs during JazzFest week.  The highlight of this tour was seeing New Orleans for the first time and sharing our music while soaking in the history, food, culture, humidity, and nonstop music that the city is famous for.
May/June 2014 –
The Paperboys
toured Ireland/England.  We made the most of this tour, playing 18 shows in a row plus two live radio performances without a single day off!  I'm pretty sure that's a personal record.
October 2014 –
Paperboys
mini-tour in British Columbia.  What a beautiful province!
October 2014 – A weekend in Montana with Polyrhythmics.  It was just a couple of gigs but far enough away that it warranted a mention.  It was also my first time in Montana.
October/November 2014 – The Paperboys toured England for a handful of shows and then headed north to Scotland for the amazing Perthshire Amber Festival.  We had the incredible honor of performing at the Perth Concert Hall for the Dougie MacLean & Friends collaborative festival finale.  I had the great privilege of playing drums for the the closing song, Dougie MacLean's "This Love Will Carry".  All musicians and volunteers involved in the festival came up onstage to sing along as the sold-out 1,600-seat theater joined in.
DRUM INSTRUCTION
I managed to maintain a fairly regular teaching schedule in 2014 despite all the touring.  When I'm not on tour, I teach four days a week between my home studio in Seattle and a music school in Issaquah, WA.  Week-by-week, teaching becomes more interesting and fulfilling as my students grow and progress.  Some of my students have joined rock band programs offered at Kaleidoscope School of Music.  We prepare songs that they go on to perform with their bands at concerts… So proud!
INSPIRATION
I'd be remiss if I didn't mention the weekly EntreMundos Jam Session which takes place every Monday night at Capitol Cider in the Capitol Hill neighborhood of Seattle.  This weekly jam session has been instrumental (pardon the pun) in my ongoing musical development and the perfect opportunity to bring together fans of Brazilian music and create new fans of the style.  An enormous thanks goes to the house band which includes Adriana Giordano, Jeff Busch, Dean Schmidt, Eric Verlinde, Tor Diedrichson, and Ernesto Pediangco.  Adriana's passion for Brazilian music and inspirational delivery of the material, coupled with the band's knowledge of the styles and undeniable groove, has been an enormous boon to Seattle's Brazilian music scene.  I've focused here on the Brazilian side of things, but other Latin styles as well as jazz, funk, blues, R&B, soul, and more are welcome and well-represented at the jam session. Mondays 9:30pm at Capitol Cider.
KEEPING BUSY
In addition to gigs with The Paperboys, Locarno, Maracujá, Polyrhythmics, and Eli Rosenblatt & Friends, this year I also performed with Cordaviva, Si Limon, Salsa Sur, Brazil Novo, EntreMundos Quarteto, Sasson, Adam Hunter, Eduardo Mendonça & Show Brazil, and a few others.
Looking ahead, 2015 is already off to promising start with great
concerts
, recording sessions,
tours
,
teaching
, and much more in the works.
Thanks for reading!